twitter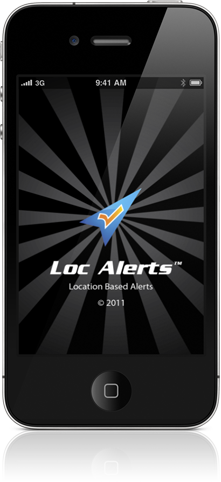 "Tracking reminders ...
so you don't have to"
LocAlerts™ is a geolocation-based reminder system that allows you to quickly add reminders based off of location. Think of it as a to-do list that you don't have to remember to check--just drop a map pin, add details if you wish, and you're done. Simple and intuitive!

No more thinking, no more tracking lists, no more forgetting. Let the feature-rich LocAlerts™ app do the work for you. Check back soon for our feature list and tutorial videos to help you get started!
*Note: 3G service, iOS 4.0 or greater and iPhone 3GS or greater required